Our Story
We have been growing and evolving over the last one year. We founded Saigon Food Tour in Jan 2014, a child of Footsteps Indochina Travel. We are new but we rapidly receive many supports and love from our customers, our authentic local food vendors we know, and our lovely talented guides. Our aim is to help you experience truly local food and Saigonese life. Along the journey, we will help you get closer to the local and learn about our eating customs, our traditions.
Besides, we are about to launch "One tour for one meal" charity program that support to poor people. The bigger the number of people going on the tour, the more meals the poor are going to have. Of course, by the time we do the charity (around November), we would love to have you give us a hand!
We have not reached our vision yet and it is going to be a long tough ride. But it has truly been a pleasure for everyone here at Saigon Food Tour to show you why we are so in love with Vietnam, especially Vietnam food. We hope to continue with what could possibly be described as the best "job" on the planet for many years to come.
Our mission
Safest Experience
To take you on the back of the bikes and give you the safest experience. We guarantee to keep you safe and sound the whole tour with our skillful and experienced drivers.
Well-Trained Guides
To get you a personal English speaking guide, who was well trained and selected by many criterias. The tour will be filled with our friendly, knowledgeable and funny staffs.

Outstanding Service
To deliver our great qualities along with our outstanding service to all the customers that other business provided.

Authentic Local Taste
To fulfill our customers' stomach with a unique authentic local taste and understanding of Saigon cuisine and its customs. Starve yourself before the tour!

Meet our board of management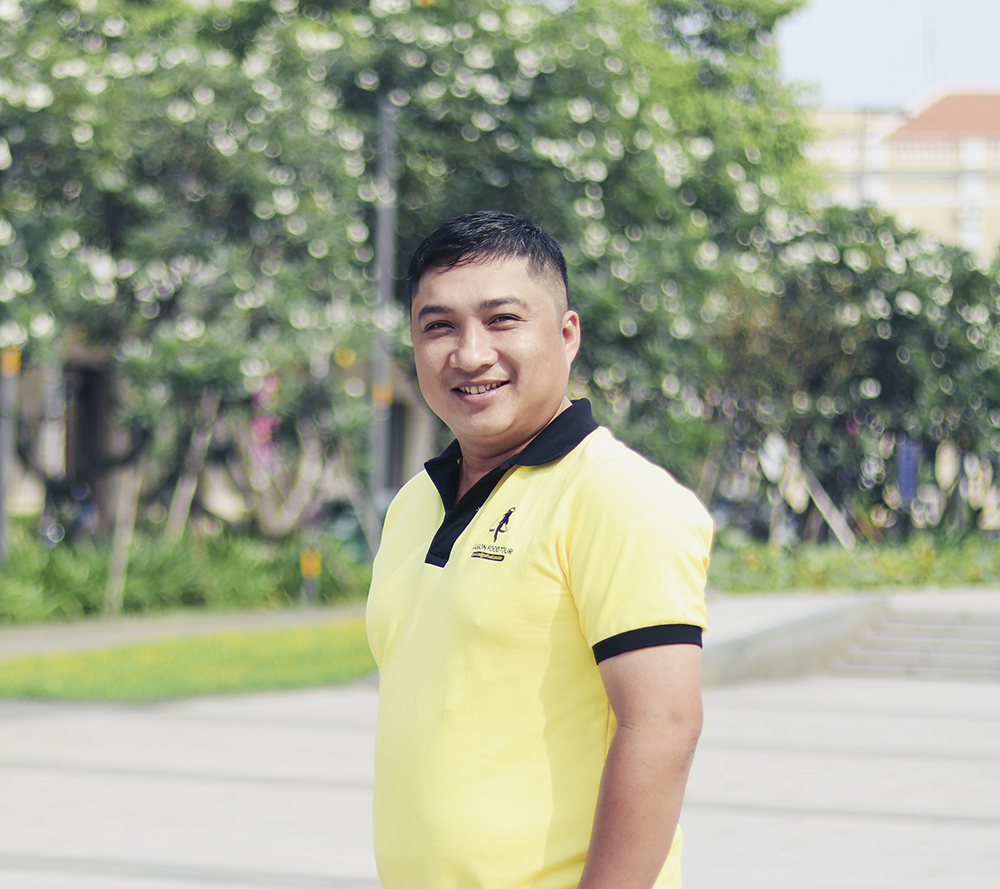 Dent Tran
Founder & Managing Director
Xin Chào, I am from the Mekong Delta. Saigon Food Tour is one of my main goals to promote responsible tourism in Vietnam. I wish to create tours that would benefit those who are the poorest in Vietnam and leave as little environmental footprint as possible. I also want to give visitors a wonderful experience and promote the treasure of Vietnamese food & cultures.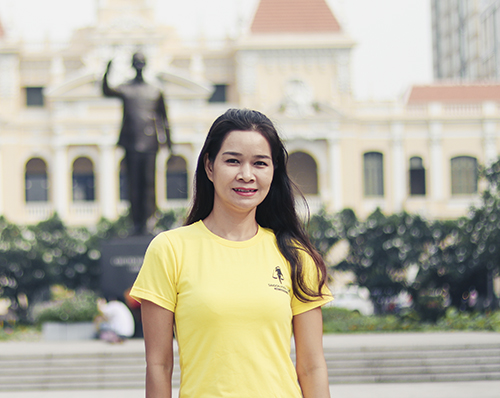 Nancy Le
Co-Founder
Nancy was born in Mekong Delta, but her family is originated from Hue - the central of Vietnam. She can cook more than 40 Vietnamese dishes, especially Hue dishes. She loves cooking and loves to create new dishes. She is not only a great cook, but also a good clothes desinger. She is the co-founder of Saigon Food Tour, side by side with Dent Tran to manage their little passion.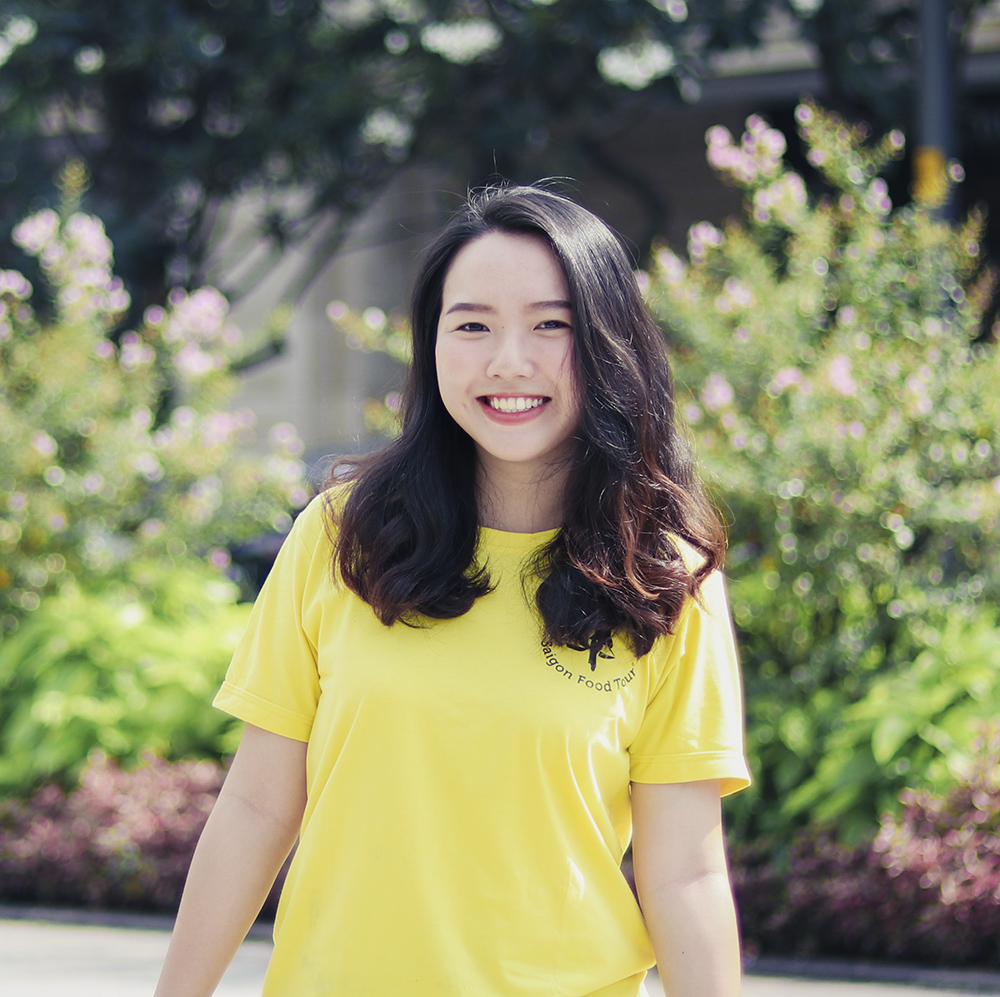 Khanh Ha Dinh
Reservation Manager
Ha is a dynamic and motivated individual with professional manners. She experienced working as a tour guide for more than two years, from which she developed her great knowledge in all of company's products. Having exposed to different tours, she strives to contribute her knowledge and passion to each and every booking/request. Please feel free to contact Ha for the best deal!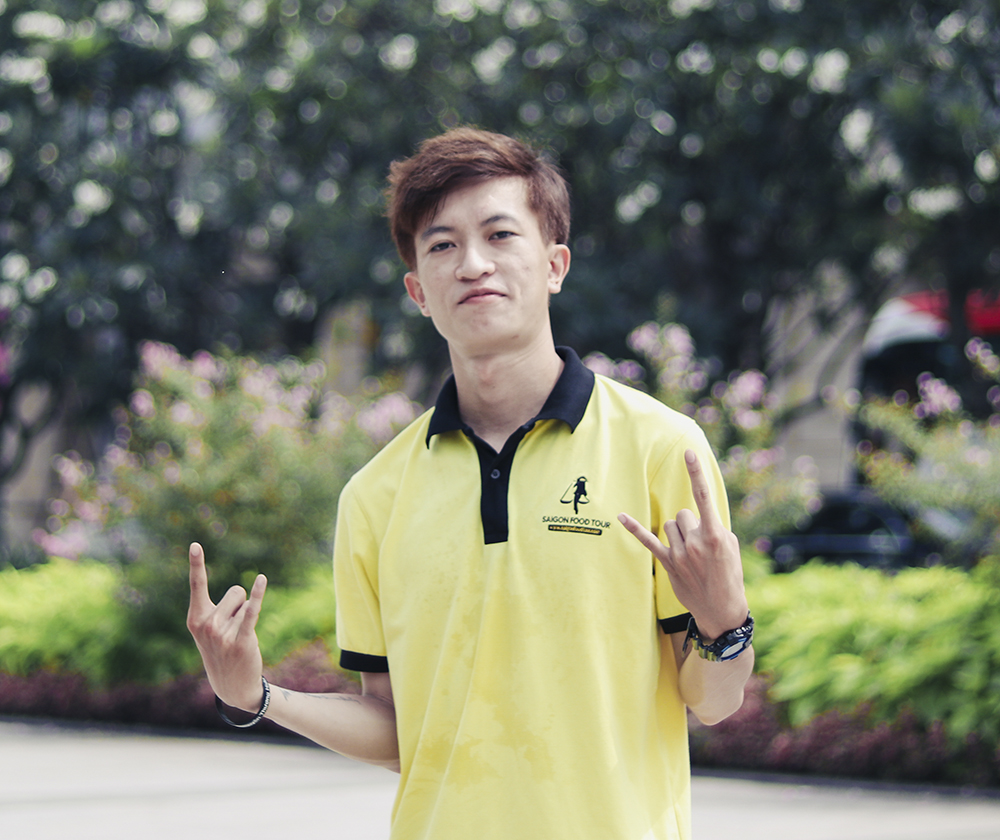 TB Xuan Thinh
Tour Operation
TB has joined the tour guide team for 1 year and a half and he quickly got into the company, where he is the Saigon Food Tour Operator at the moment. Most of the bookings and serving requests have been done by him with his wonderful skills and sensational abilities. So don't hesitate to ask him for any assistance as he will give you his best shot on advice.

Meet our Outstanding tour Guides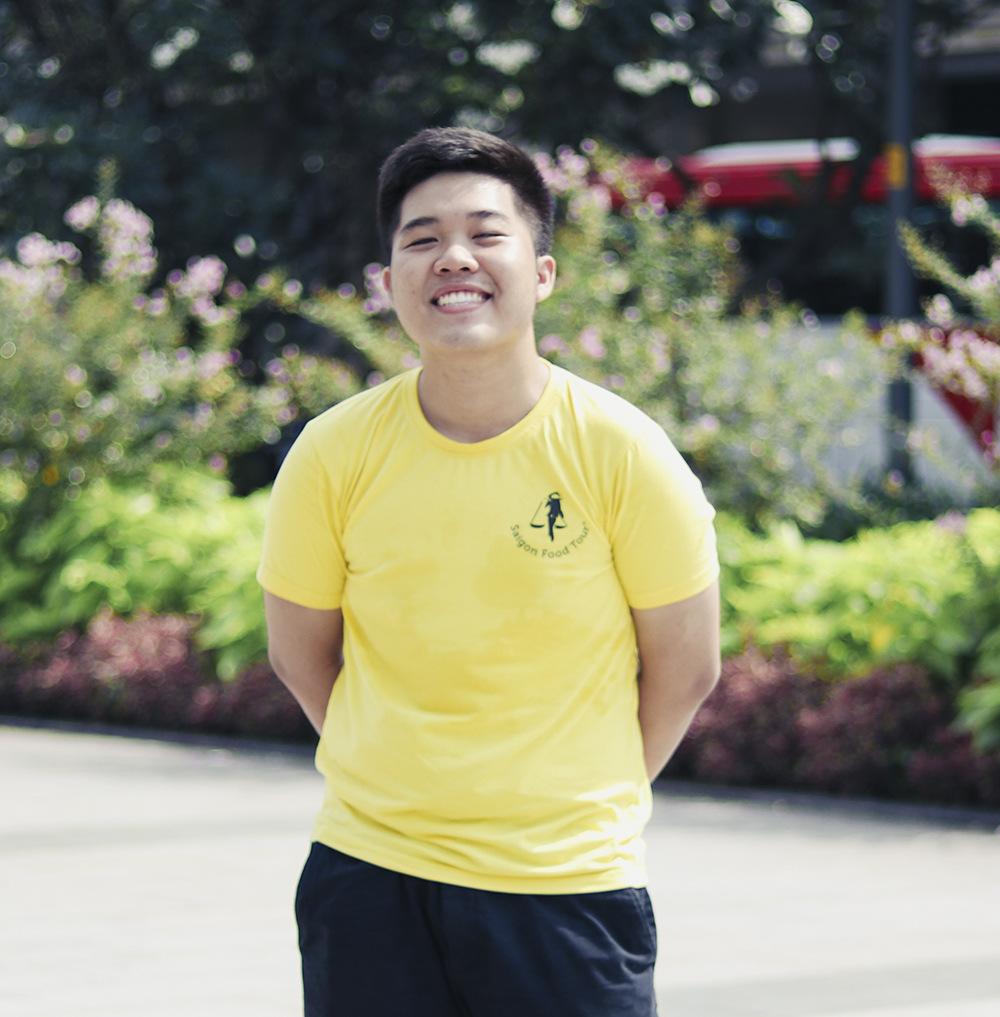 Phat Huynh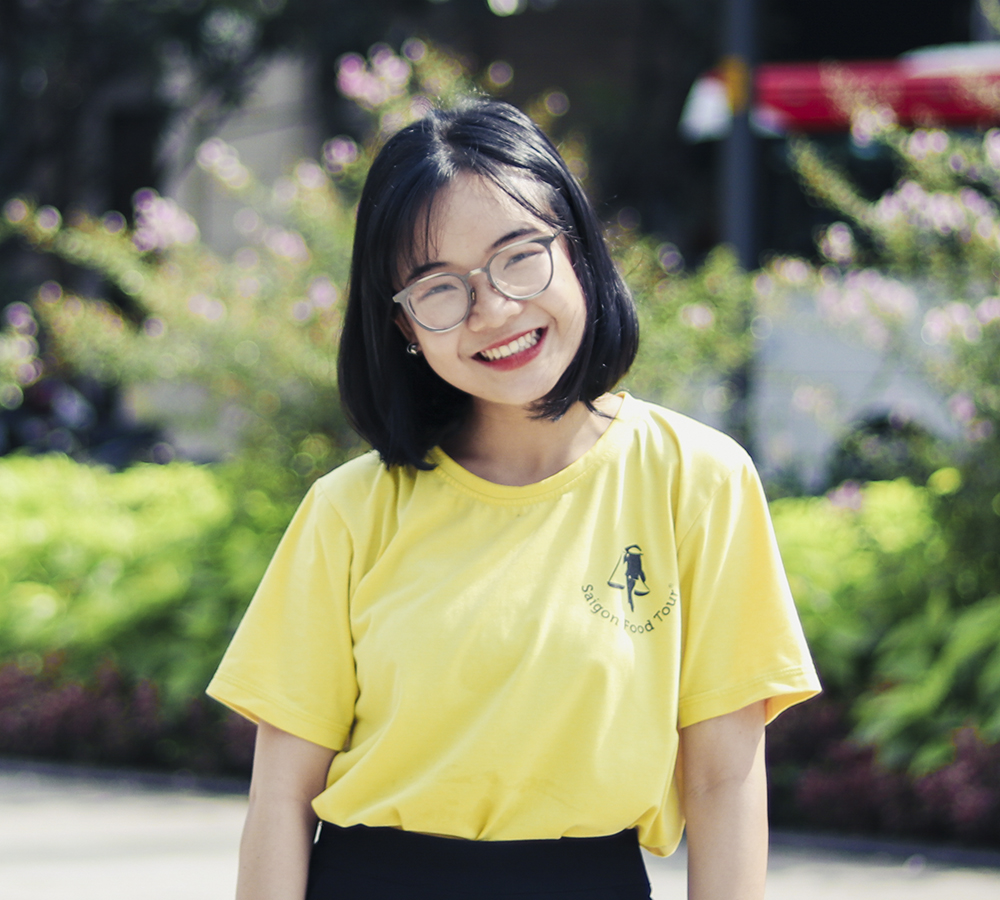 Quynh Anh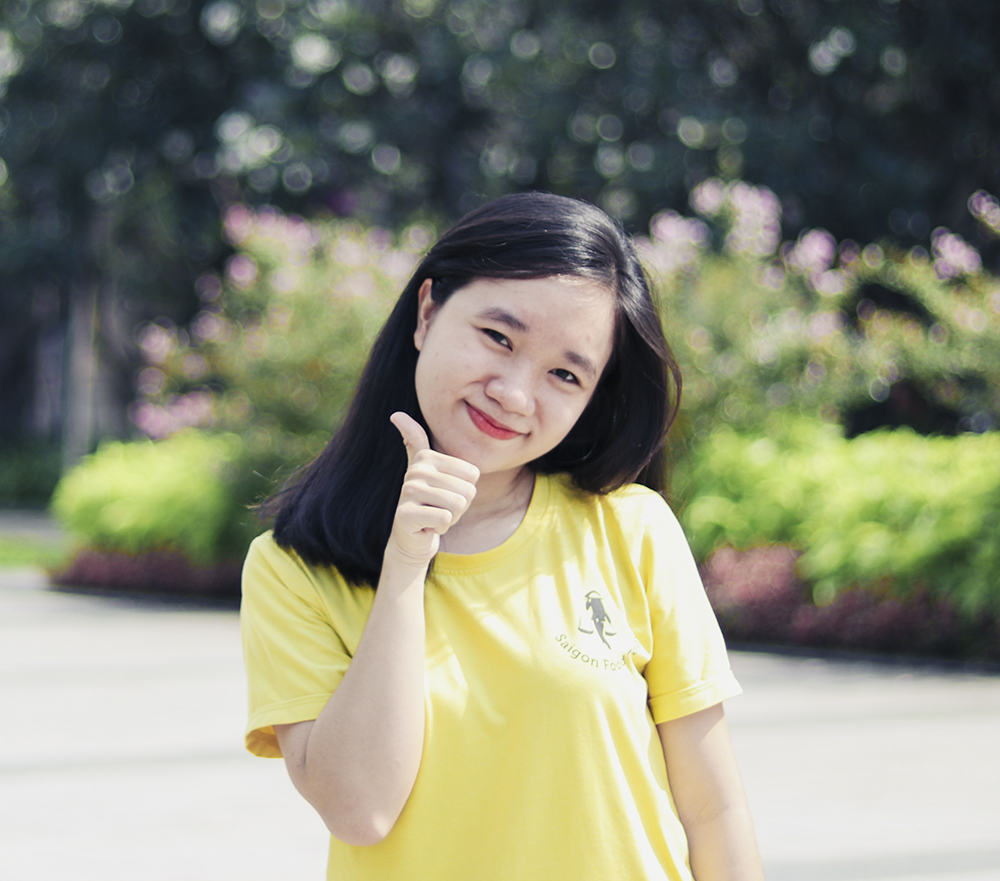 Thuy Hoan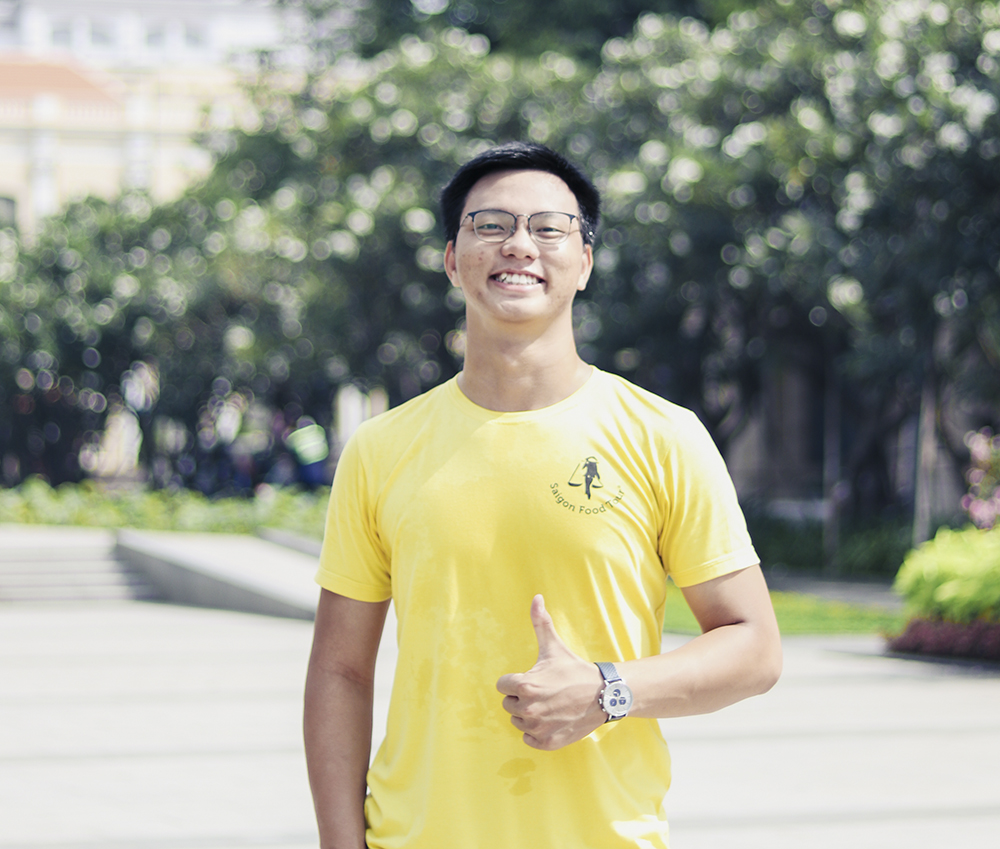 Quang Lam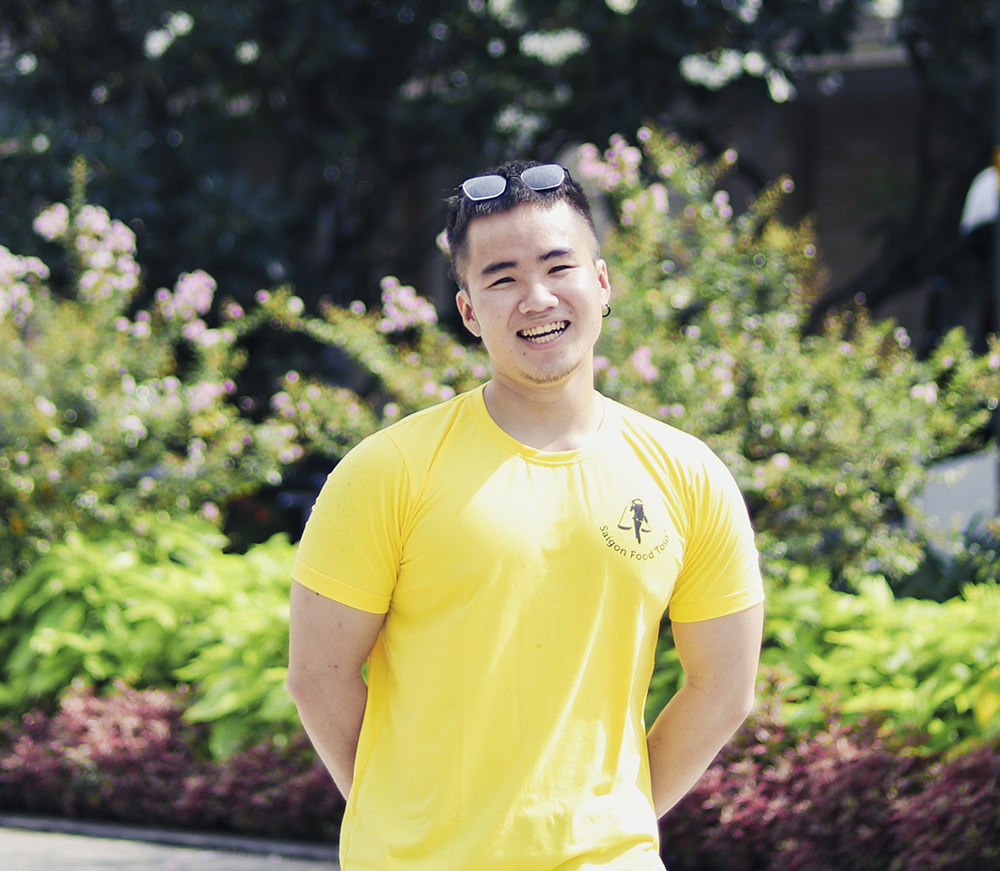 Minh Huy